Discover the old traditional sicilian savouries, natural
tasty products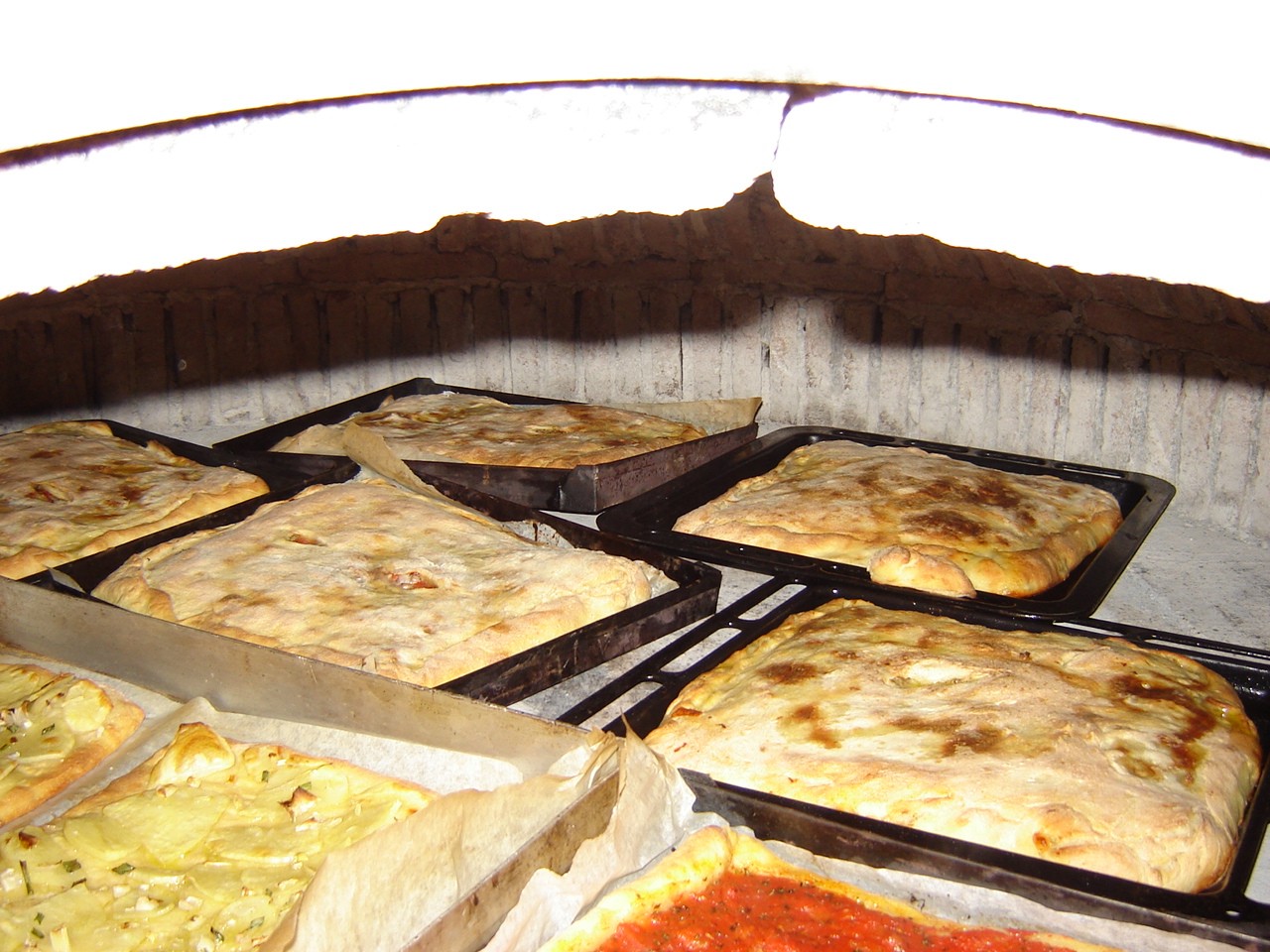 Tasting of typical local products (filled bread, ricotta cheese, vegetables in oil etc), and free local wine.
LUNCH OR DINNER*: Minimum group of 10.
- All products are local produced.
- First courses served also with legumes or fresh vegetables.
- Main courses of red meat or on request white meat or vegetarian dish.
FISH MENU DEPENDS ON FISHING OF THE DAY.
SICILIAN BASIC HANDS-ON COOKING CLASS
Hands-on cooking with the help of local housewives.
Visitors will be involved during preparation and cooking of bread, pizza, scacciate, wine-based , marmalade, cotognata, vegetables in oil etc…
All dishes prepared will be tasted .
Lesson time 4 hours about.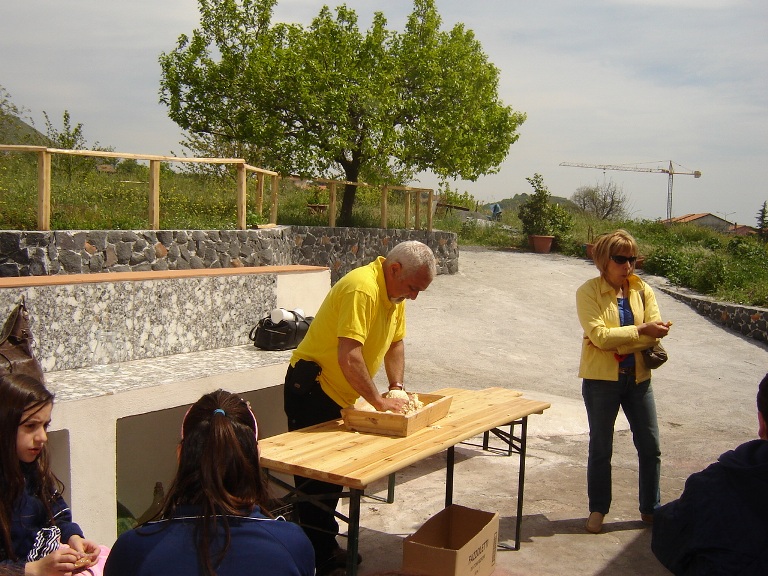 ACTIVITIES WITH A GUIDE INTERPRETER
A guide interpreter is a special modern guide who is designed to transfer to visitors all feelings, and the knowledge of the area to keep them in touch with nature. So, the association is pleased to give to visitors also this services :
a) A walk in the centre of the village through the ancient palaces and narrow streets.
b) A healthy walk amongst chestnut woods.( included a visit to the cones).
c) Trip to Etna Mountain. Visit of Crateri Silvestri.
d) Trip to the seaside.
e) Trip to Catania centre. Visit historical monuments.
Time for this activity ½ day.